Effective Oracle license management
Good reasons to get professional assistance when it comes to Oracle license management are numerous. A strategic approach to software asset management (SAM) is crucial for our customer to keeping IT budget under control. This is in particular true for Oracle, which is usually responsible for a quiet relevant part of the IT costs, and with complicated licensing rules the risk for non-compliance is tremendous. Revenue through license auditing is a major part of Oracle's business model. With LiGenius consulting and tools at your side, you re-gain control over your Oracle license expenditures.
of all Oracle customers could avoid licence costs.
of all Oracle license agreements are not individually optimised.
Minimum cost savings per project within the last decade.
99% of all Oracle customers are not properly licensed.
Tracking of license usage is not or poorly done. Those who negotiate the licenses are rarely those who need or use functionalities of the software
Only few Oracle license management experts exist that are truly experienced and capable enough to be able to guide you through the "licensing rule jungle" and outplay Oracle in their own domain.
Many Software Asset Management (SAM) tools deliver inadequate license analysis results, which leads to a "false" feeling of confidence when it comes to your licensing situation
Oracle licensing rules vary significantly between products, and are complex and poorly defined.
With all this complexity, audits generate around 15% of Oracle's annual turnover (and rising).
We elaborate and provide a complete and correct license balance for all your Oracle products, based on effectively measured usage and infrastructure data from your environment
We identify and explain the potential for optimisation, with full root-cause analysis of all findings
We support you in implementing all necessary technical and contractual measures
We help you to define a roadmap and strategy to your Oracle software license and installation base
We bring in decades of experience with Oracle licensing to help you achieve your strategic goals
CIO Applications Europe has included us in its annual listing of 10 companies in Europe that are at the forefront of providing Oracle solutions and transforming businesses
Read in the article "Navigating Oracle Licensing to Reduce Cost and Mitigate Risk" how LiGenius Solutions is changing the landscape around Oracle license management and which features and enhancements are planned for GoSuite.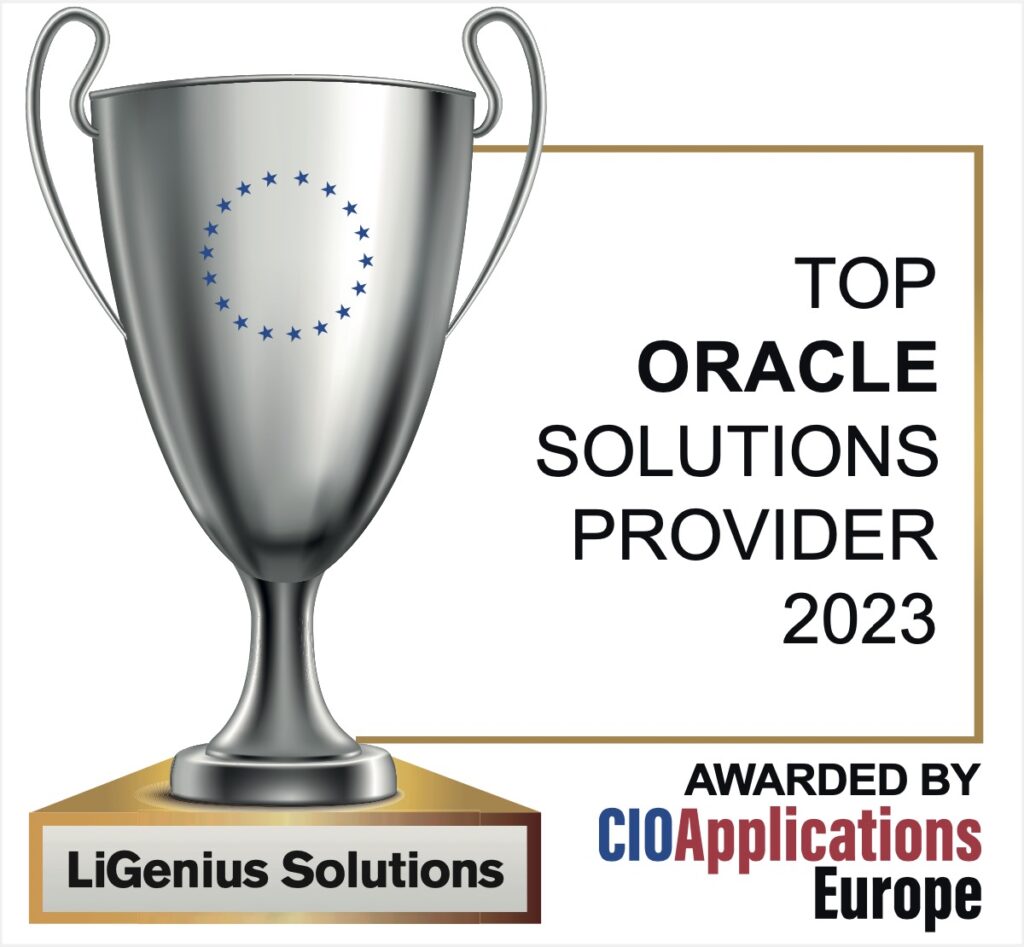 We were leveraging our experience and expertise to create our own suite of SAM tools, specifically designed to the cope with the challenges of Oracle License Management. Not only do you get a licensing balance that takes all particularities and corner-cases into account. You also get individualized recommendations for optimisation, based on the analysis of your infrastructure and the in-depht root-cause analysis of any license deviations we identify.
In the future, it will even be possible to take your custom negotiated contracts into account – right during our fully automated analysis!
Would you like to reduce your amount of required Oracle licenses? Our consulting services and SAM tools will make the difference.
Oracle license optimization
For us, optimization doesn't mean just reporting to you the amount of required licenses. We take a holistic view on your whole situation. Through our consulting services and SAM tools, we enable you to take informed decisions based on hard facts and figures as well as sound and solid recommendations.
LiGenius: smart – independent – reliable.
Your cost reduction is our objective.
Your benefit the maximised leverage of your existing licenses
We eliminate your risk of being under-licensed
Re-gain control over your Oracle license costs